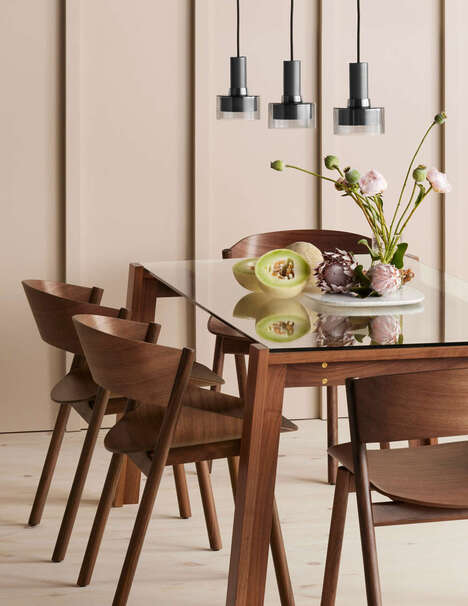 The American furniture brand, Blu Dot, has unveiled its new Port dining chair. This chair boasts a curvilinear and soft design that celebrates the simple beauty of wood.
The Port dining chair features a solid wooden frame and a sculpted seat, creating a piece of contemporary dining furniture. The rounded backrest provides comfort and also adds dimension to the chair design. It is made with traditional joinery – the mortise, tenon joints, and cross dowels demonstrate refined woodworking skills.
The seat is similar to the popular Bentwood seat; however, it boasts a more contemporary design. The chair comes in three finishes – Walnut and White Oak offer natural finishes, while Black is made from black-painted ash wood.
The Port dining chair celebrates traditional craft with modern design to create a furniture piece that can fit in any twenty-first-century home.
Image Credit: Dezeen