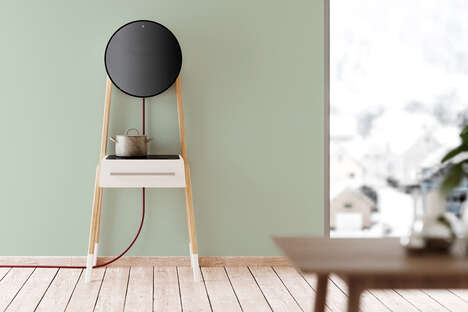 Designed by Adriano Design company and manufactured by Fabita, the Cucinotta is the ideal kitchen appliance for modern urban homes. This mini kitchen set is equipped with an induction cooktop, a hood that resembles a large cartoon eye, and a spacious utility drawer that doubles as a fridge space.
This highly versatile mini-kitchen boasts slender legs. Compact in design, the Cucinotta is also portable to fit into the modular modern lifestyle. Measuring less than half a square meter, the cooktop assemble is powered by a single cord, making it easy to set up and user-friendly.
The hood and the drawer are crafted from white lacquer for a minimal aesthetic, while the rest of the structure is made from ash wood.
Image Credit: Yanko Design